BUILT IN SECURITY FOR YOUR BOAT

If you are buying or selling a boat you need to know about BOATCODE, a unique hull identification numbering system.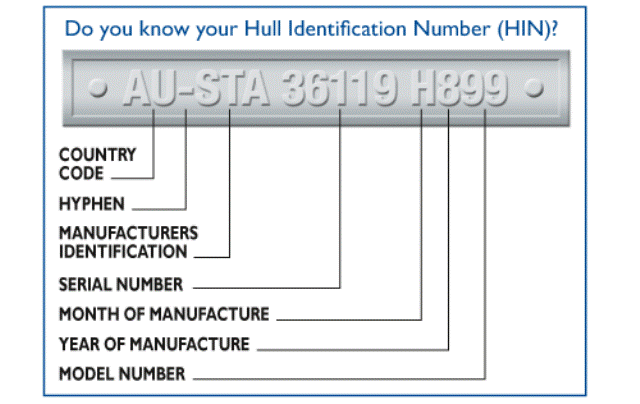 The Hull Identification Numbering system (also called a BOATCODE) provides a unique numbering system that makes it easy to identify each vessel.
It helps to deter vessel theft and assist in the recovery of stolen vessels.

Vee Ate Marine is your local NSW Maritime Authorised BOATCODE Agent - we can affix a HIN to your vessel or validate existing HIN.




WHEN IS A BOATCODE REQUIRED:
- new vessels before registration
- second-hand vessels prior to transfer or registration
- when the second-hand vessel is being registered for the first time
All owners are encouraged to join BOATCODE even if they don't intend to sell their craft, as the system will help deter theft and track stolen vessels.

HOW DOES BOATCODE WORK:
- Make an appointmnet with us to have BOATCODE (HIN) plates affixed to your vessel or have existing numbers validated.
- You will need to complete the BOATCODE application form provided by us, show proof of identity, proof of purchase and pay the prescribed fee
- Then it's simply a matter of taking your pink copy and registration papers to a Roads & Maritime Services office so that your BOATCODE can be recorded.

For more information regarding BOATCODE contact us today.